About Us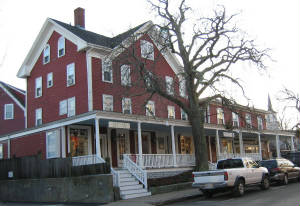 The
Granite Shore Gallery,
located in Rockport, MA, features current and past Cape Ann artists, focusing on Plein Air Seascapes, Marine and Harbor Scenes, Landscapes and Still Lifes. We are collecting and exhibiting antique and contemporary works. In addition to selling, purchasing and exhibiting Fine Art, we also offer services and referrals for appraisals, documentation of private and public collections, and advice on proper care, maintenance, conservation and restoration of objects. Selected artworks are available for short or long term loan. Special exhibitions are arranged from single artist to group shows.
DONNA DUSSAULT
The Owner, Donna Dussault, has both museum and gallery experience. After graduating from Boston University she completed advanced degrees from Harvard University in Museum Studies and Studio Arts, Film and Photography. Her internship for the Museum Studies Program was completed at the Photo Archives Department, Peabody Museum at Harvard University. The subject of her thesis for the Studio Arts, Film and Photography degree was Berenice Abbott's Route 1. While always having a passion for the arts, her first employment position was in the investment industry at a prominent firm where she was a registered commodity broker.
Deciding to pursue her passion, she left the business world to work in the arts. She supported the arts in many volunteer positions including Art in the Park at the DeCordova Museum in Lincoln, MA which lead to employment at the Harvard University Art Museums where, among other projects, she worked on the documentation of the Walter Gropius Archives at the Busch-Reisinger Museum. She also documented the fine art collection of the Harvard Club of Boston as well as private collections. She served as a member of the Fine Arts Committee of the Harvard Club of Boston and as the President of the Manchester Historical Museum, and as a member of the Historic District Commission in Manchester-by-the Sea, MA.